ANATOMY OF DANCE is currently working on their first dance shortfilm GROUND FLOOR.
In collaboration with video artist Peteris Brinins the process had been started in September 2008 and now going through the last stage – editing.
Videodance is the contemporary term for the genre of dance made for the camera. In videodance, movement is the primary expressive element in the work rather than dialogue (as in conventional narrative movies) or music (as in music videos).
As the choreography is created for the camera view rather than simply shoot a dance performance, camera from a simple recording device has become the creative element of the dance process. It follows up the dance at any distance and any perspective, realizing all the details what on stage would not be possible to notice. Assembling and animation techniques, as well as an electronic image-processing capabilities make to move not only dancers but also the space around them.
Dance short film GROUND FLOOR tells the story about the people who sharing the same house live completely different lives, but they are all united by something… 

Premiere in the spring 2010!

Trailer can be viewed here: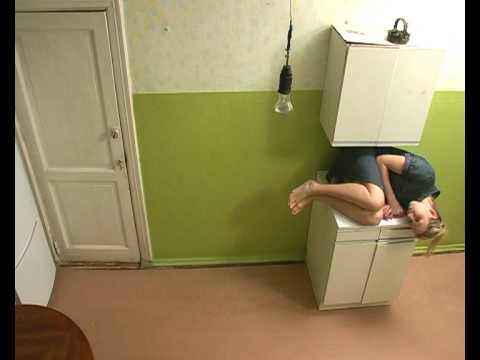 The project's creative team:
Conception, choreographer: Elina Breice 

Video artist: Peteris Brinins

Choreographers, dance performers: Agnese Bordjukova, Sintija Silina, Liga Liberte, Monta Vandere, Vita Bekmane, Elina Breice 

Sound director: Verners Biters 

Visual artist: Vita Radzina 

Photographer: Vents Aboltins 

The project is supported by: Latvia State Culture Capital Foundation and Riga City Council Culture Department.
19.01.2010